Who doesn't love a festival? There's nothing better than a group of people coming together in celebration. Fall brings plenty of great festivals to our area, from Clarence to Buffalo. From events celebrating Buffalo's most famous food to a festival all about German culture, there's plenty to do at these fall festivals in the Buffalo, NY, area! You can even enjoy dozens of special events at the Great Pumpkin Farm! Read on to learn how to join in the excitement, and explore our free Vacation Guide to make your trip truly special!
Get Your Free Vacation Guide Now!
Make Lasting Memories at These Fall Festivals in the Buffalo, NY, Area
National Buffalo Wing Festival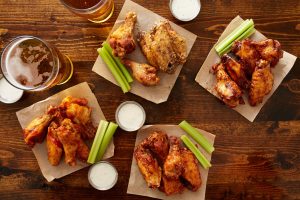 Celebrate Buffalo's most famous food at the National Buffalo Wing Festival! Every year on Labor Day Weekend, tens of thousands of visitors flock to Coca-Cola Field in Buffalo to "wing it!" Since its inception in 2000, this festival has served over four million (yes, that's right — million) of wings to its many festival-goers.
Aside from sampling incredible food, you can participate in a wing eating contest, a sauce cook-off, and a trivia game. You can even try your hand at bobbing for wings! There's also plenty of live music, vendors, restaurants, and shops to enjoy. So make sure to bring your appetite (and a few napkins) to enjoy the Buffalo Wing Festival this year!
Buffalo German Fest
While you're in town for the National Buffalo Wing Festival, save time to attend the Buffalo German Fest! It also takes place during Labor Day Weekend, and it's a fantastic opportunity to celebrate the history of German heritage found in the Buffalo-Niagara region.
The festival is all about "Gemütlichkeit," which translates to being in the right place at the right time with the right people. Isn't that what a festival is all about? Check it out to indulge in German wines, browse a variety of authentic German goods, and dance to incredible live music!
Great Pumpkin Farm Fall Festival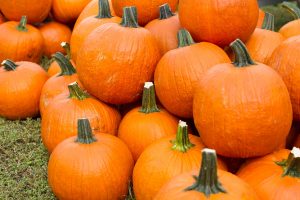 As the leaves begin their transformation to the vibrant shades of red and orange, you know it's time for the Great Pumpkin Farm Fall Festival. It's the quintessential celebration of autumn in Clarence, NY, dating back to 1996. The festivities kick off in mid-September and run all the way through October, offering endless activities for people of all ages.
Some of the special weekend events include the state's official BBQ cook-off, a pumpkin pie eating contest, and a giant pumpkin competition! You can also test your navigation skills in a five-acre corn maze, take a hayride, and purchase the perfect pumpkin for holiday carving. Admission during the week is completely free! Just don't forget to stop by the Pumpkin Palace Bakery and try their delicious treats!
Stay at Asa Ransom House to Enjoy These Delightful Celebrations!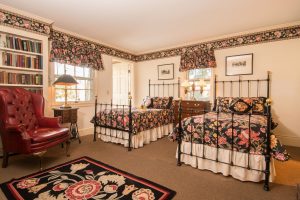 The ultimate fall getaway is waiting for you in Western NY! To experience everything our beautiful region has to offer, we invite you to Asa Ransom House in Clarence. Our charming country inn features elegantly designed guest rooms in a convenient location near Buffalo and Niagara Falls.
Consider our Pine Grove room to enjoy a luxurious, relaxing atmosphere after all the excitement of our local festivals. Step inside and lounge on the comfortable beds and cozy up by the fireplace. You can also enjoy the cool air and vibrant foliage from your private porch. We even serve a gourmet, three-course breakfast every morning!
Reserve one of our elegant rooms today and get one step closer to a memorable vacation in Clarence, NY! We look forward to welcoming you here!
If you want more tips on how you can create an engaging online presence for your business, follow the IAA Bed and Breakfast Blog and our Facebook Page.  
The IAA Bed & Breakfast Association helps new customers find your business.  You can start enjoying the benefits today for free by either claiming your business listing on our site or you can create your new business listing.
The best part is that you can get started today for FREE!
Click the JOIN NOW button above or below to claim your FREE business listing or set up your FREE business listing.