The Durango area draws outdoor enthusiasts because of its proximity to such varying climates. Our location allows you to be in the desert in the morning and in the high-country in the afternoon. Head south and enjoy historical cliff dwellings, petroglyphs, cacti, and arches or head north and be dazzled by Southwest Colorado's 14ers, alpine lakes, and wildlife. We've compiled a list of hikes within an hour of Blue Lake Ranch that accentuate the glory of Colorado and can be enjoyed spring through fall.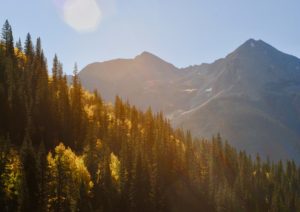 1.) Spud Lake: Located between Durango and Silverton, about an hour drive from Blue Lake Ranch to the trailhead. See COVID-19 updates before stepping out.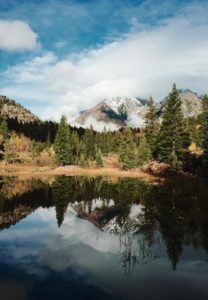 Distance: 2 Miles, Round-trip
Difficulty: Easy
Description: Spud Lake (aka Potato Lake) is a fairly short and easy hike that features a beautiful lake tucked into the mountains. This hike is great for children and offers wonderful fishing and picnic opportunities. In early spring be prepared for some lingering snowpack. The dirt road to the trailhead can be a bit rough so a high clearance vehicle is recommended. When you see the lily/beaver pond, park your vehicle, you've made it to the trailhead.
2.) Castle Rock Trail: Located near Purgatory Resort, about a 45-minute drive from Blue Lake Ranch to the trailhead. Get COVID-19 updates before you venture out.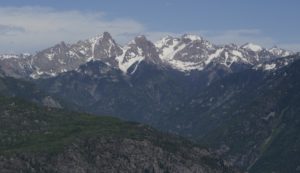 Distance: 5.6 Miles Round-Trip
Difficulty: Moderate
Description: This trail is steep with an elevation gain of 1,650 ft and features beautiful views of the Animas Valley, the Needle Mountains, and Electra Lake from the top of Castle Rock. Trailhead parking is located at Needles Country Store, on the south side of the lot. You'll park in front of a corral and walk through the gate to begin hiking on the trail. Meander up the cliff, through aspen groves and meadows, and you'll pass by an old log cabin in the woods. When you near the top of Castle Rock the expansive view will reveal itself and astound you.
3.) Petroglyph Point Trail: Located in Mesa Verde National Park, about an hour drive from Blue Lake Ranch to the trailhead. (Mesa Verde National Park is currently closed, but things are changing daily. Check for COVID-19 updates. )

Distance: 2.8 Mile Loop
Difficulty: Easy/Moderate
Description: This hike features petroglyphs, ancestral cliff dwellings, and beautiful desert views. The trail begins at the Chapin Mesa Museum in Mesa Verde National Park with an incredible overlook of the Spruce Tree House and you can head in either direction to begin your hike because it's a loop! Although the hike is fairly flat and shady, in the summer months the desert heat can make this a strenuous hike. Make sure to bring plenty of water.
4.) Sand Canyon Trail: Located near Cortez, Colorado, about an hour drive from Blue Lake Ranch to the trailhead.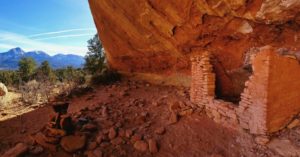 Distance: 6.5 Miles One-Way. This can be a shorter trek by turning around at any point.
Difficulty: Moderate if you finish the full trail due to switchbacks at the end however most of the trail is an easy hike and the switchbacks can be avoided by turning around beforehand.
Description: This trail features Ancestral Puebloan Dwellings, great views of Ute Mountain, is pet-friendly, and can be traveled on foot or mountain bike! This trail meanders through juniper, pinon, and sage and can be as easy or difficult as you'd like to make it depending on when you turn around. Great for photography and children, this is a fun hike that offers a look back in time.
5.) Cox Canyon Arch: Located near Aztec, NM, about an hour drive from Blue Lake Ranch to the trailhead.
Distance: 0.4 miles
Difficulty: Easy
Description: Few people know of the natural sandstone arches tucked away dirt roads in Northern New Mexico. They are equally as awe-inspiring as the arches found at Arches National Park in Utah. 42 feet wide and 35 feet tall, Cox Canyon Arch is a large and beautiful structure that should not be missed! To get there, head south out of Durango towards Aztec, NM on Hwy 550. Just after you cross over the border into New Mexico, turn right onto Road 2300, continue 1.3 miles then turn right onto Road 2310. Follow for 2.8 miles and then turn right into a dirt drive that becomes the trailhead parking lot.
6.) Animas Mountain Trail: Located in Durango, about a 30-minute drive from Blue Lake Ranch to the trailhead.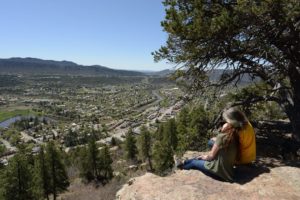 Distance: Choose your own adventure! This trail system can be made as long or short as you'd like. There are trail maps posted on the trail to guide you.
Difficulty: Easy/Moderate depending on which route you go
Description: This trail offers beautiful views of the Animas River Valley and Durango. The convenient trailhead is located just off of Main, take a left onto 32nd Street, a right onto West 3rd Ave, and you'll see parking for the trail a short ways up.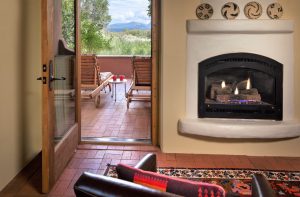 After a day of exploring Southwest Colorado, return to your luxurious accommodations at Blue Lake Ranch and soak in your private whirlpool tub or unwind with a good book in front of the fireplace. Let us know when you tackle one of these amazing hikes by tagging us on Facebook and Instagram in your photos!
The post 6 Day Hikes Near Blue Lake Ranch appeared first on Blue Lake Ranch
If you want more tips on how you can create an engaging online presence for your business, follow the IAA Bed and Breakfast Blog and our Facebook Page.  
The IAA Bed & Breakfast Association helps new customers find your business.  You can start enjoying the benefits today for free by either claiming your business listing on our site or you can create your new business listing.
The best part is that you can get started today for FREE!
Click the JOIN NOW button above or below to claim your FREE business listing or set up your FREE business listing.