Welcome 2021! Here in Western North Carolina, where "Yellowstone" meets the Great Smoky Mountains, we are as excited about 2021 as a child watching fresh flakes of snow drift down from the sky. We are especially excited about the new businesses in greater Asheville that have already opened or are slated to open in the coming months. Let's take a look at 7 new businesses and eateries to try in Asheville NC!
Start 2021 Off Right-Book Your Stay At Wildberry Lodge!
Perched 2,700 feet up in North Carolina's Smoky Mountains, Wildberry Lodge reflects our love for the area and passion for innkeeping. The inn's accommodations consist of both the main building, which contains four rooms and one suite, and "The Cabin Suites at Wildberry," which houses two spacious suites, The Wildberry Suite and The Honeymoon Suite.

Coming Soon:
Down Dog: Where else can you find a combination of yoga, drinks and canines? Only in Asheville-and only at Down Dog, a combination yoga studio/doggie day care/bar coming in 2021 to Asheville. Down Dog offers dog daycare while you're in class; after class, pick up Fido and head on over to the bar to enjoy a drink. The bar offers local craft beer, cider, and kombucha, as well as a variety of canned and bottled options. There are "dog rules", as well as trained dog handlers on staff to supervise the pups while mom or dad is in a yoga class. Located at 51 Sweeten Creek Rd, Asheville 28803
Howdy Homemade Ice Cream A new ice cream parlor staffed by special needs employees will be opened locally by Ashevillians Pete and Betsy Brewer, who have a child with autism. Founded in Dallas, TX by entrepreneur Tom Landis, Howdy Homemade was born out of a vision to see, and realize, the potential of everyone. Howdy Homemade works with numerous special needs organizations to hire, train, and employ people with Down syndrome and autism. Location to be determined.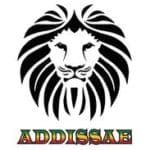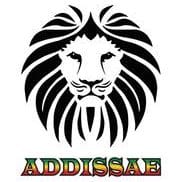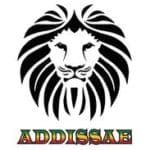 Re-Opened:
Addissae was forced to close in May, 2020 due to the pandemic, but they are back! Asheville's nationally acclaimed Ethiopian Restaurant offers traditional dishes served family style on gluten-friendly injera, with a large selection of vegetarian and vegan options. Featuring grass-fed beef, local, hormone-free meats, and farm-to-table cooking. Open Mon, Wed, Thurs 11-9; Fri-Sun 11-10, closed Tues. Located at 48 Commerce St, Asheville 28801(828) 417-7189



Open Now:
Your stay at Wildberry Lodge features well-appointed guest rooms and luxurious private baths. All rooms enjoy tranquil views of lush greenery and our spectacular mountains. Check out our specials, book online or call us at 828-683-2525.