The general Asheville area has become a mecca for artists of all types. It's definitely a hotbed of musical creativity and talent, rivaling its Tennessee neighbor Nashville for musical supremacy. The creative vibe and style also extends to the visual arts, from downtown Asheville's treasure trove of Art Deco architecture, to the River Arts District, Southern Appalachian Folk Art Center and beyond. The Asheville area is now one of the top arts regions in the nation – and Wildberry Lodge is the perfect place to stay while you explore arts & crafts events around Asheville.
If you are an art lover, but not exactly fond of large crowds or exorbitant prices, then the 15th annual Come to Leicester Studio Tour is for you. And you won't have to drive far when you stay with us at Wildberry Lodge – it's practically right in our backyard!
Nearly 20 artists will be sharing their works and wares this Saturday and Sunday August 15-16 from 10am-6pm. Leicester's stunning mountain views and scenic countryside provide a breathtaking backdrop for this free annual weekend devoted to local artisans, farms, craft-made ciders and wine. Our little town of Leicester is home to nearly 30 artists specializing in a variety of works, styles and materials from fabric, paint, photography, iron and more.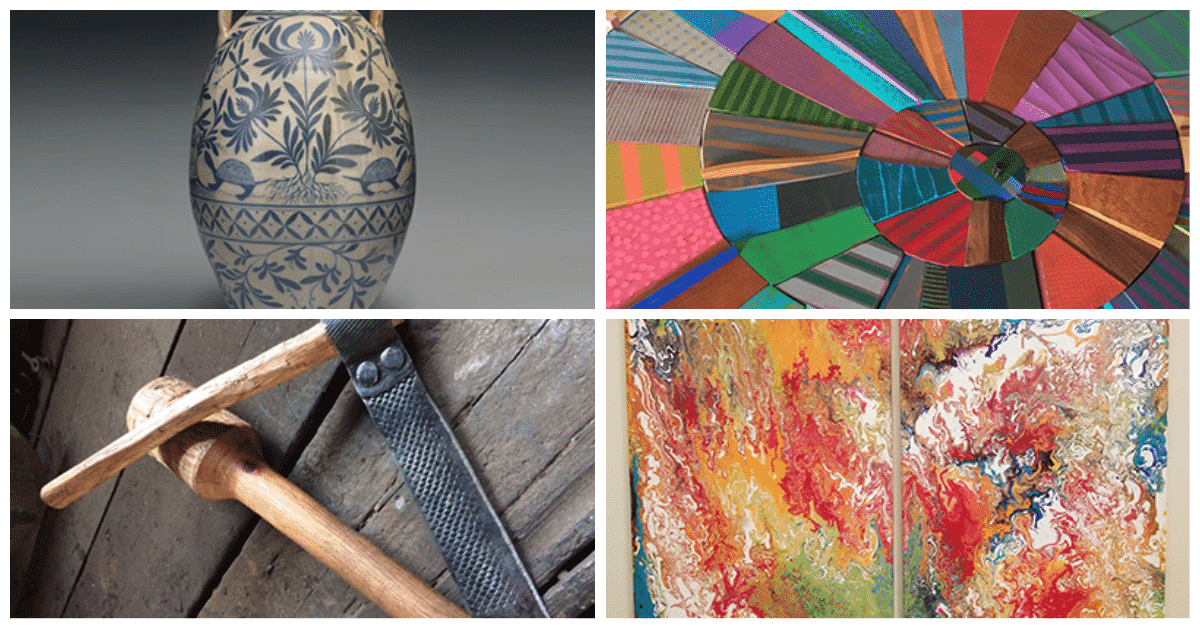 Artists featured this year include Wesley Angel, Valerie Berlage, John Cummings, Raquel Egosi, Michael Forehand, Andy Gordon, Barbara Hebert, Cat Jarosz, Beth Hampton Jones, Matt Jones, Sandra Mason, Patrick McDermott, Nirado, Cindy Parks, Janet Renfro, Suzanne Saunders, Anita Walling, Doc Welty, Brad Worden, and Noel Yovovich.
If you are a lover of handmade jewelry, an admirer of quilts, or a puttering potter, please come and enjoy this free event. Photographers, painters, and metal workers are opening up not just their process, but their souls for this event. While this is a self-guided tour, you are not on your own; the artists are present and ready to share their insights and inspirations with you. Questions are not only welcome, but encouraged!
Other Upcoming Art-Related Events in the Asheville Area
Nature Connects(R): Art with LEGO(R) Bricks Exhibit
Runs through September 30, 2020 at the North Carolina Arboretum. This free event features 16 larger-than-life-size LEGO sculptures placed throughout the Arboretum's gardens. Nearly 500,000 LEGO Bricks are in use during this family-friendly exhibit. The exhibit combines art, play and science to create a fun, whimsical and educational display. New sculptures include a five-foot tall colorful peacock, giant dragonfly, bonsai tree and more! 828-665-2492 info@ncarboretum.org
Southern Highland Craft Guild Heritage Weekend
Saturday & Sunday, September 19-20. For 90 years, the Southern Highland Craft Guild has curated a group of juried artisans for the purpose of marketing, education, shared resources, and conservation of Appalachian Craft. The Guild invites you to a free weekend-long celebration of Southern Appalachian culture. This festival has old-time music, dancing, and demonstrations of the crafts of yesteryear. 828-298-7928 info@craftguild.org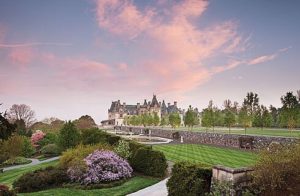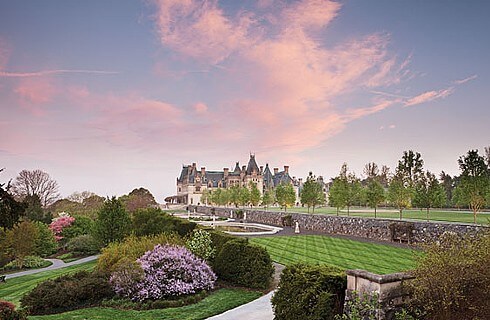 Time's Running Out To See Downton Abbey at Biltmore! Downton Abbey: The Exhibition features set recreations, costumes and exclusive multimedia from the show, Downton Abbey. The exhibition opened at The Biltmore November 8, 2019, but due to Coronavirus closures, Biltmore extended the exhibition to September 7, 2020. Don't miss the chance to see this very popular exhibit! You can buy tickets online, or call for more information and available discounts: 800-411-3812.
No matter what you choose to do during your visit to the Asheville area, your busy summer days will be countered by relaxing summer evenings with mountain breezes at Wildberry Lodge. And remember, one or two days can be dedicated to art and one or two days can be dedicated to adventure – hiking, rock climbing, whitewater rafting.
If you want more tips on how you can create an engaging online presence for your business, follow the IAA Bed and Breakfast Blog and our Facebook Page.  
The IAA Bed & Breakfast Association helps new customers find your business.  You can start enjoying the benefits today for free by either claiming your business listing on our site or you can create your new business listing.
The best part is that you can get started today for FREE!
Click the JOIN NOW button above or below to claim your FREE business listing or set up your FREE business listing.