Yearning to get away but wanting something luxuriously rustic and romantic – and not too close to other guests? The Cabin Suites at Wildberry Lodge offer the ultimate socially-distanced vacation getaway in Asheville!
Are the Blue Ridge Mountains really blue? Do bears really walk around downtown Asheville? Well, come on down and see for yourself!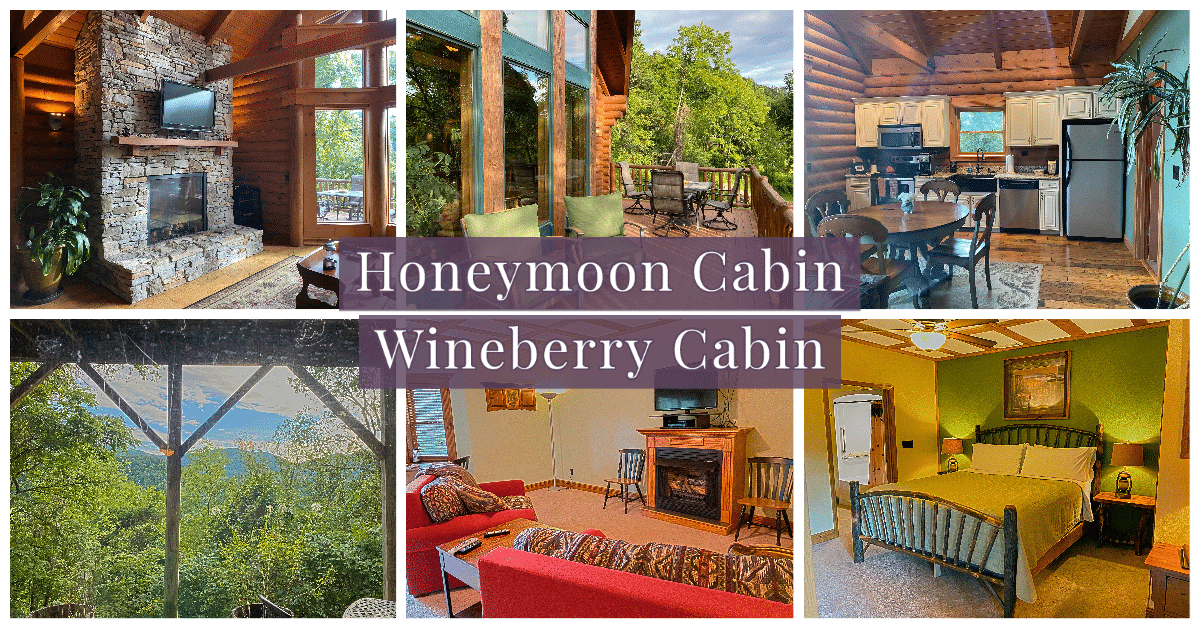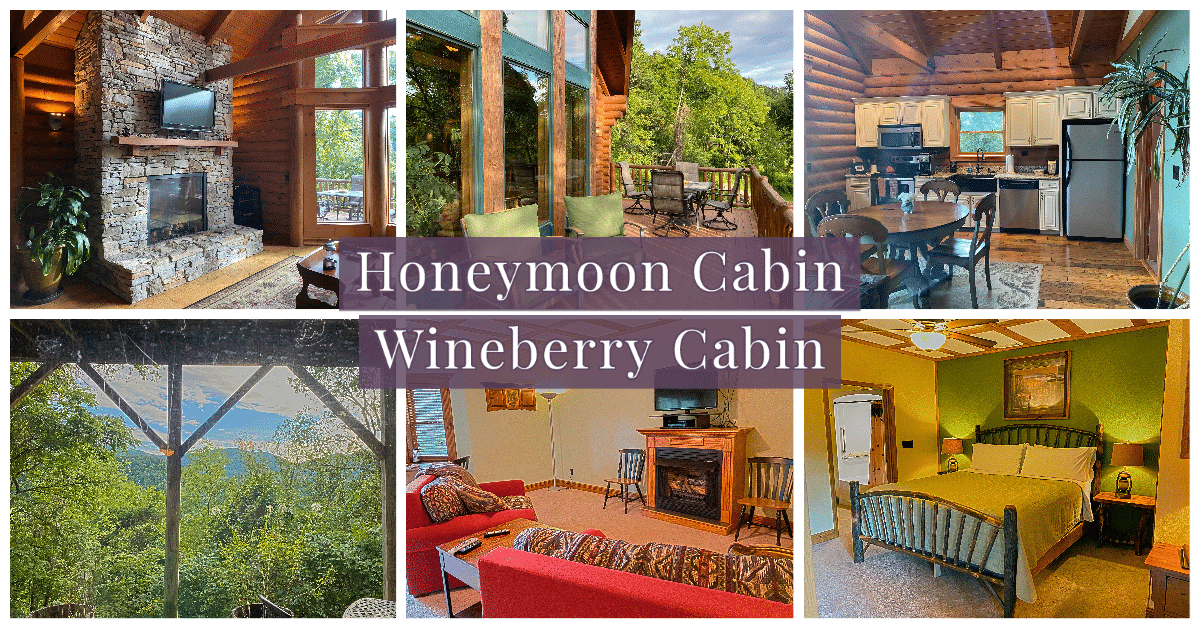 Perched 2,700 feet up in North Carolina's Smoky Mountains, Wildberry Lodge reflects our love for the area and passion for innkeeping. The inn's accommodations consist of both the main building, which contains four rooms and one suite, and "The Cabin Suites at Wildberry," a separate 2-story building which houses two spacious suites, The Wildberry Suite and The Honeymoon Suite.
The Wineberry Suite is on the ground level, with separate sleeping and living quarters, a full kitchen, washer/dryer and a large full bath with jetted tub and shower. Cozy up by the gas fireplace in the living room while you enjoy a movie or DVD. The chef in your entourage will appreciate the kitchen with a full-size refrigerator, microwave, coffeemaker, smooth-surface range, full-size oven and dishwasher. Pots, pans, dishes, flatware and other kitchen basics are included as well.
The Honeymoon Suite is on the upper level, and is the largest, most luxurious suite on the property. With fabulous views of the Smoky Mountains and sunsets through the 20-foot wide "wall of windows", it is truly a perfect place to spend a romantic getaway-whether it is your honeymoon or not! As with the Wildberry Suite, a full range of accoutrements awaits you, including a gas fireplace, full kitchen and a spa bathroom with all the bells and whistles including a true tub for two with a setting for a waterfall over your shoulders!
Breakfast is optional in the cabin suites; however, you are welcome to join our bed and breakfast guests at the Wildberry Lodge for a three or four-course gourmet breakfast for an additional charge.
And in case you decide to dine out, here are 4 new Asheville outside dining options:
Your stay at Wildberry Lodge features well-appointed guest rooms and luxurious private baths. All rooms enjoy tranquil views of lush greenery and our spectacular mountains. Check out our specials, book online or call us at 828-683-2525.