Some will say that St. Augustine is an attraction in and of itself. Just roaming the cobblestone streets of this charming north Florida coastal town is a wonderful travel experience. However, if you're really interested in digging into this town's history, culture, and hidden attractions, you've come to the right place! Bring your partner or closest friends and stay at one of St. Augustine's best lodgings with beachfront views and explore this amazing travel destination. Here are the top hidden attractions that St. Augustine locals and visitors love.
The Love Tree
If you're planning a romantic getaway, this attraction should be at the top of your list. The Love Tree is located in downtown St. Augustine, so you can hit up this amazing site, then continue your walk to bars and restaurants located nearby. The Love Tree got its name from these two very different trees growing together over the years. This magnificent gift from Mother Nature is a blend of a palm tree growing through the trunk of a live oak tree. It's a great opportunity to stop and take a shot of you and your partner embraced in love, just like these two amazing trees!
Villa Zorayda Museum
For a touch of Spanish history, make sure you find your way to the Villa Zorayda Museum. This incredible museum is home to dozens of masterpieces and antiques from the 19th century. The museum was built by Franklin W. Smith in 1883, and it's considered an architect's dream. If you've ever had the pleasure of visiting the Alhambra in Granada, Spain, you might notice some similarities! It was inspired by the Alhambra and is actually one-tenth of a replica of Spain's historic gem. There are also audio tours of the museum available in multiple languages.
Fountain of Youth Archeological Park
When visiting St. Augustine, you must see this archeological park and drink from the fresh spring that Ponce De Leon coined as the Fountain of Youth. While you may not stay young forever, you'll enjoy walking around the gorgeous landscape and attending the educational events this park has available. Individuals, families, and couples will all enjoy this attraction. The park doesn't only hold the Fountain of Youth, but it also has the Timucua Indian Exhibit, a planetarium, and 15 acres of luscious waterfront land. Reserve at least a few hours to properly explore this breathtaking park.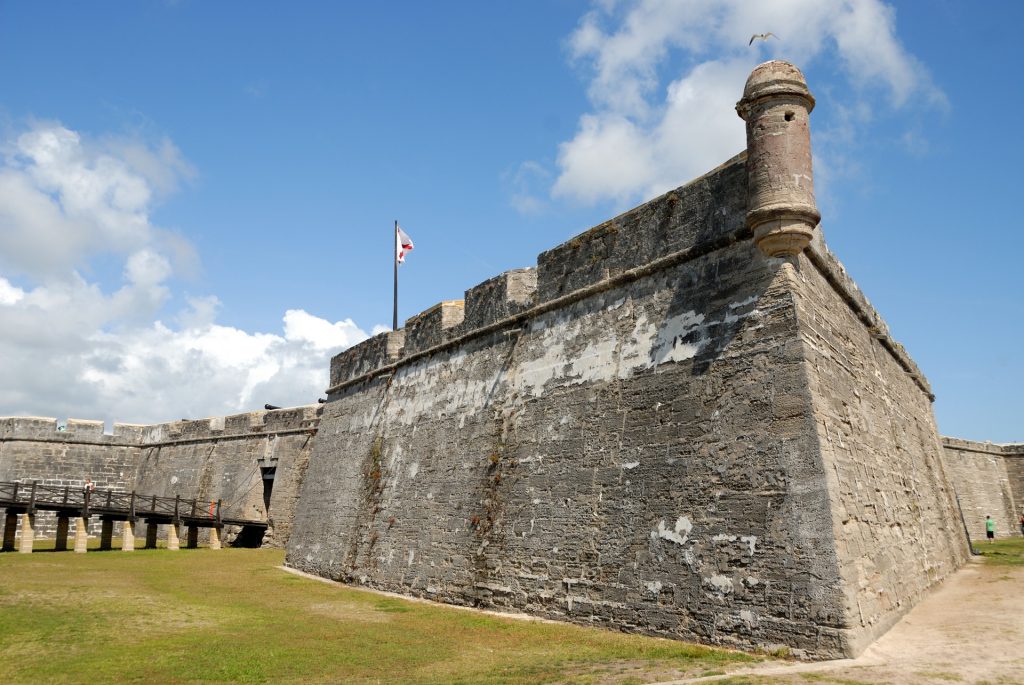 The Secret Chamber in Castillo de San Marcos
The Castillo de San Marcos is an extraordinary place. It's the oldest masonry fort in the United States, which makes it a very unique historical national monument. The exterior is composed of a soft limestone called coquina that gives it a remarkable appearance, but also made the fort so strong that it could deflect enemy fire. This is one of the reasons why this fort is still standing today! But the real attraction is the hidden chamber that was only discovered in 1932.
If you're ready to book your trip, be sure to stay at one of the best St. Augustine bed and breakfasts, Beachfront Bed & Breakfast. With comfortable rooms, delicious breakfasts, and amazing beachfront views, you'll wish you could stay forever. We can also help you navigate the town, arrange transportation, and provide local travel information. Give us a call today to make a reservation!
The post Hidden Attractions in St. Augustine That You Must Visit appeared first on Beachfront Bed and Breakfast
If you want more tips on how you can create an engaging online presence for your business, follow the IAA Bed and Breakfast Blog and our Facebook Page.  
The IAA Bed & Breakfast Association helps new customers find your business.  You can start enjoying the benefits today for free by either claiming your business listing on our site or you can create your new business listing.
The best part is that you can get started today for FREE!
Click the JOIN NOW button above or below to claim your FREE business listing or set up your FREE business listing.