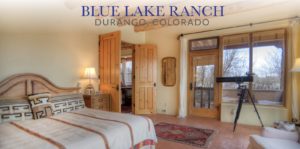 Blue Lake Ranch understands social distancing is needed during the Coronavirus outbreak. Minutes from Durango, Colorado, Blue Lake Ranch provides travelers with a beautiful, private sanctuary for their stay. In these evolving times, we want you to know your health and safety are our top priority. While Coronavirus continues to impact our country, we want to share a bit about Blue Lake Ranch and the procedural changes we have made to protect each of our guests.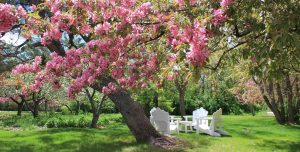 Procedural Changes Made to Keep You Safe
Blue Lake Ranch is a 280-acre ranch property with individual units. Each with a private entrance, an amazing private outdoor patio, balcony, or deck that allows you to enjoy our beautiful gardens, unprecedented La Plata mountain views, and the wildlife that calls Blue Lake Ranch home. We do not have the crowds or large communal spaces found at most larger properties. Blue Lake Ranch is a slice of heaven and dedicated to your health and safety. We remain committed to upholding the highest standards of cleanliness and are taking extra sanitary precautions so that you can feel at ease during your stay.
Your accommodation will be meticulously cleaned before your arrival, breakfasts will be served in our dining room by our chef from 8 a.m. to 9:30 a.m. In addition, our guests may self-check in to their private casitas, cottages, and houses. We are also offering flexibility in cancellations and will assist you in rebooking reservations for later dates.
Get up-to-date Durango and La Plata County COVID information.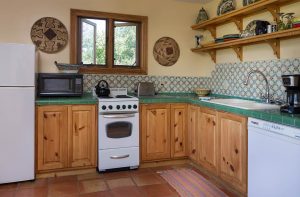 Ways to Enjoy Blue Lake Ranch While Maintaining Social Distancing
There are many activities you can still partake in at Blue Lake Ranch while keeping a safe distance from others. A few of our favorite things to do at BLR include: Fishing in our spring-fed and trout-stocked lake, reading a book by your fireplace, enjoying a bike ride around our property, drawing a bath in your private whirlpool tub, and hiking around BLR in search of budding flowers, wildlife, and other treasures.
Please feel free to contact us with any questions or concerns at 970-385-4537 and check out our current Special Offers at BlueLakeRanch.com!
-The Staff at Blue Lake Ranch
The post How Blue Lake Ranch is Adapting to COVID-19 to Meet Your Needs appeared first on Blue Lake Ranch.
If you want more tips on how you can create an engaging online presence for your business, follow the IAA Bed and Breakfast Blog and our Facebook Page.  
The IAA Bed & Breakfast Association helps new customers find your business.  You can start enjoying the benefits today for free by either claiming your business listing on our site or you can create your new business listing.
The best part is that you can get started today for FREE!
Click the JOIN NOW button above or below to claim your FREE business listing or set up your FREE business listing.