Welcome to our beautiful backyard! The best kept secret in Southwest Colorado lives here: the La Plata Mountains. Immerse yourself in the true Colorado experience when you stay at Blue Lake Ranch, a short 15 minute drive to the base of the mountains! There's nothing we love more than sharing our slice of heaven with you and with the social distancing needed this year, a vacation in the country is the best option for you and your family. In this blog post we'll be sharing tips with you like what to pack for a day in the mountains, how to recreate responsibly, a few of our favorite hikes, and other relaxing activities that can be enjoyed.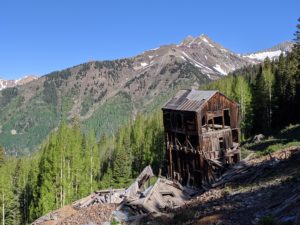 Before you go it's always important to make sure you're prepared – tell someone where you're going, check the weather, pack a bag with everything you may need, and check local restrictions and trail reports.
La Plata Canyon, located just 15 minutes from Blue Lake Ranch, is paradise for hikers and 4×4 enthusiasts. The hiking trails in the La Platas are often old mining roads that shoot off of the main road and were established long ago. They do require some navigation skills so please do thorough research prior to hiking as cell service is limited. Some of these roads can still be traveled by 4×4 high-clearance vehicles however most of the time it is easiest to simply hike them.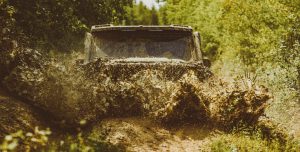 Some of our favorite hikes in the La Platas include:
–The Colorado Trail: This trail system sprawls over 500 miles from Denver to Durango and you can say you've hiked a section of it! Starting from Kennebec Pass, this trail is big mountain fun.
–Lewis Creek Road: Features a historic mine, a creek, and beautiful mountain views.
–Centennial Peak: Features outstanding views of Hesperus Mountain and is off the beaten path, located on the Mancos side of the La Platas.
–Silver Mountain: A challenging and steep hike that offers impressive views of Durango and the desert of New Mexico. You will also summit Deadwood Mountain on this hike!
–Tomahawk Basin: Features a historic mine, wildflowers, waterfalls, and stunning views of the Babcock Peaks. This trail becomes a faint footpath towards the end and does require some navigation skills.
–Taylor Lake: A short hike to a beautiful lake from the top of Kennebec Pass.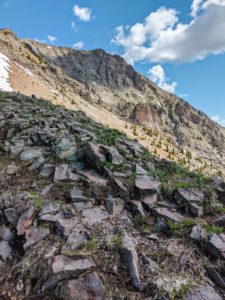 While the La Platas are known for the impressive hikes, you can also enjoy the mountains in other relaxing ways. A few alternative activities to enjoy include:
-Drive your 4×4 vehicle (or rent a 4×4 vehicle) up La Plata Canyon all the way to the top of Kennebec Pass for 360 degree views
-Take a refreshing dip in the La Plata River which runs parallel with the main road
-Bring a hammock or beach chair and relax with a book by the river or in one of the open meadows surrounded by wildflowers
-Take in the views, wildlife, and snowmelt waterfalls during a relaxing walk along the main road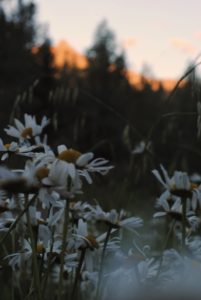 What should you bring on a day-hike?
-Plenty of water (at least two bottles per person)
-Snacks
-First-aid kit
-An area specific map or a screenshot of a map plus navigation tools
-Moisture-wicking layers and a rain jacket (the higher you get the colder it gets and the mountains are known for unpredictable storms)
-Sunscreen and hat
-Camera for documenting the splendor (pro tip: shoot in the early morning or late afternoon for the best lighting!)
-Comfortable shoes for hiking

How can you be a good steward of the land and protect the great outdoors?
The Seven Principles of Leave No Trace provide an easily understood framework of minimum impact practices for anyone visiting the outdoors: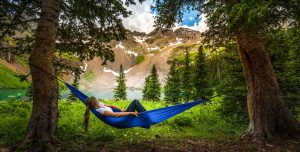 Plan Ahead and Prepare
-Know the regulations and special concerns for the area you'll visit.
-Prepare for extreme weather, hazards, and emergencies.
-Schedule your trip to avoid times of high use.
-Use a map and compass or GPS to eliminate the use of marking paint, rock cairns or flagging.
Travel and Camp on Durable Surfaces
-Durable surfaces include maintained trails and designated campsites, rock, gravel, sand, dry grasses or snow.
-Concentrate use on existing trails and campsites.
-Walk single file in the middle of the trail, even when wet or muddy.
Dispose of Waste Properly
-Pack it in, pack it out. Inspect your campsite, food preparation areas, and rest areas for trash or spilled foods. Pack out all trash, leftover food and litter.
-Utilize toilet facilities whenever possible. Otherwise, deposit solid human waste in catholes dug 6 to 8 inches deep, at least 200 feet from water, camp and trails. Cover and disguise the cathole when finished.
-Pack out toilet paper and hygiene products.
Leave What You Find
-Preserve the past: examine, photograph, but do not touch cultural or historic structures and artifacts.
-Leave rocks, plants and other natural objects as you find them.
-Avoid introducing or transporting non-native species.
Minimize Campfire Impacts
-Campfires can cause lasting impacts to the environment. Use a lightweight stove for cooking and enjoy a candle lantern for light.
-Where fires are permitted, use established fire rings, fire pans, or mound fires.
-Keep fires small. Only use down and dead wood from the ground that can be broken by hand.
-Burn all wood and coals to ash, put out campfires completely, then scatter cool ashes.
Respect Wildlife
-Observe wildlife from a distance. Do not follow or approach them.
-Never feed animals. Feeding wildlife damages their health, alters natural behaviors, [habituates them to humans], and exposes them to predators and other dangers.
-Protect wildlife and your food by storing rations and trash securely.
-Control pets at all times, or leave them at home.
-Avoid wildlife during sensitive times: mating, nesting, raising young, or winter.
Be Considerate of Other Visitors
-Respect other visitors and protect the quality of their experience.
-Be courteous. Yield to other users on the trail.
-Step to the downhill side of the trail when encountering pack stock.
-Take breaks and camp away from trails and other visitors.
-Let nature's sounds prevail. Avoid loud voices and noises.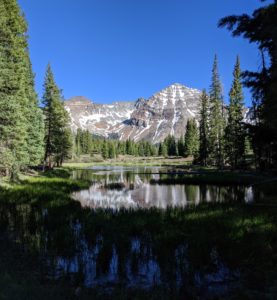 Although we recommend experiencing the La Platas to all of our guests, we understand it may be difficult for those who experience physical challenges. Blue Lake Ranch is so special because we're able to offer a mountain experience from the comfort of our private Casitas, Cabins, and Cottages. With trails, lakes, gardens, and expansive views, you wont be disappointed if you never step foot off of the property! We hope you fall in love with the La Plata Mountains and Blue Lake Ranch and feel called to come back each year for more adventures. Take nothing but photos and leave nothing but footprints!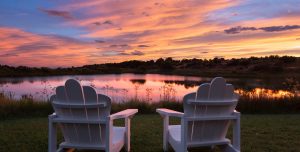 View our latest specials and book your stay at Blue Lake Ranch at bluelakeranch.com or call us directly at 970-385-4537.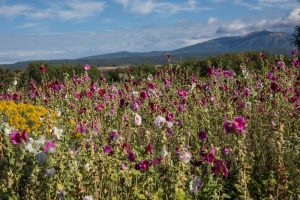 The post Advice from Locals: How to Fully Experience the La Plata Mountains appeared first on Blue Lake Ranch.