Offbeat. Funky. Eclectic. These are words often used to describe Asheville, a city that contradicts itself as often as a new craft brewery opens. Asheville seamlessly blends today's cutting-edge art and technology with its centuries-old Appalachian folk past. Unlike other large cities throughout the US, Asheville has managed to undergo an urban renewal while beautifully preserving its historic Art Deco, Beaux Arts and Neoclassical-styled architecture. Asheville's offbeat, free-flowing, rules-don't-apply style pays homage to the iconoclast, the anomaly. And in that spirit, we explore some offbeat things to experience in Asheville, NC.
ASAP Farmers Market
Nov 14 – Dec 19, 2020
Ordinarily, one wouldn't suspect a farmer's market as anything close to funky or eclectic. ASAP was formed as a response to farmers market closures due to the COVID-19 emergency. This interim farmers market on the campus of A-B Tech in Asheville is designed to protect shoppers and vendors by maintaining social distances and mitigating potential virus transmission points.
Location: 340 Victoria Road, A-B Tech parking lots A2, A3, and A7, Asheville, NC 28801

Hours: 9:00am-Noon

Recurrence: Recurring weekly on Saturdays

Admission: FREE

Click Here to view Market Rules prior to going
Weekly Sound Healing Sessions
October 24, 2020 – January 31, 2021
Skinny Beats Drum Shop Weekly sound healing sessions are held at Skinny Beats Sound Shop. Position yourself on a yoga mat and immerse yourself in a meditative space focused on relaxation within a unique soundscape of crystal singing bowls, expansive gongs, handpans, didgeridoos, rainsticks, and more. Public sessions limited to 10 people. Please call for info regarding private sessions.
Location: 4 Eagle Street, Asheville, NC 28801

Hours: 11-11:45am

Recurrence: Recurring weekly on Saturday & Sunday

Admission: $20

Contact: Billy Zanski at (828) 768-2826 or info@skinnybeatsdrums.com
BREAK -or- MAKE Exhibition
November 6, 2020 – November 24, 2020
Black Mountain Center for The Arts The BREAK-or-MAKE Exhibition features work by sculptor Todd Frahm and painter Lara Nguyen of Stone Cloud Studio in Asheville, and also features contributions by their children Atticus, & Moon.  Created in part to showcase the entire family's creativity, the exhibition also is fueled by Lara's terminal cancer diagnosis. "While it may seem like everything is a make-or-break moment lately, we are flipping the script and using art to survive this time."
Location: 225 West State Street, Black Mountain, NC 28711

Hours: 10:00 AM – 5:00 PM

Recurrence: Recurring weekly on Monday, Tuesday, Wednesday, Thursday, Friday

Admission: FREE
Not Your Typical Craft Brewery
Ginger's Revenge Craft Brewery Ginger's Revenge is a craft brewery and tasting room located in the RAMP Studios just north of downtown Asheville. Ginger's Revenge specializes in beer – alcoholic ginger beers. Not to be confused with Ginger ale, Ginger beer is stronger-tasting and spicier than ginger ale, but less carbonated. Ginger's Revenge ginger beers are all naturally gluten-free and made with 95% organic ingredients, ranging from 4.5 to 5.2 ABV (alcohol by volume). Their lineup features 5 different offerings, including their original brew made with Peruvian and local ginger, and their popular Lime Agave recipe which resembles a Moscow Mule-with a twist! In addition to their house ginger beers, they also offer more traditional grain-based beers.
Tasting Room/Dockside Pickup Location: The corner of Riverside and Broadway in the River Arts District, 829 Riverside Dr #100, Asheville, NC 28801

Dockside Pickup Hours: Thursday 3-7pm, Friday & Saturday 2-7pm, Sunday 2-6pm
A Unique Dining Experience
Forestry Camp Bar and Restaurant is located on the site of a former Civilian Conservation Corps camp established in 1933 as part of President Franklin Roosevelt's New Deal. The original camp consisted of 6 buildings over 2 acres. The entire site was purchased by Burial Beer Company in 2015, who painstakingly restored all 6 buildings. The complex now features a production brewery, corporate offices, and multiple barrel-aging facilities, along with Forestry Camp Bar and Restaurant. Forestry Camp's menu draws on the bounty of Appalachia for fresh, local, and in-season ingredients. Forestry Camp showcases craft beverage at its finest, with selections from winemakers, distillers, and craft brewers from around the country and the world..
Location: 18 Shady Oak Drive, Asheville, NC 28803

Hours: Mon closed; Tue-Fri from 5-10pm; Sat-Sun from Noon-10pm

Contact: Online Reservations or call 828-505-4452
And those who revel in funky and eclectic will appreciate the uniqueness of our mountaintop bed and breakfast at Wildberry Lodge. Just 12 miles from Asheville, our guests enjoy a retreat with gorgeous views, luxurious guest accommodations, and genuine hospitality. Our breakfasts are homemade goodness that will sweeten your culinary experience. Savor the mountains with us. Book online or call 828-683-2525.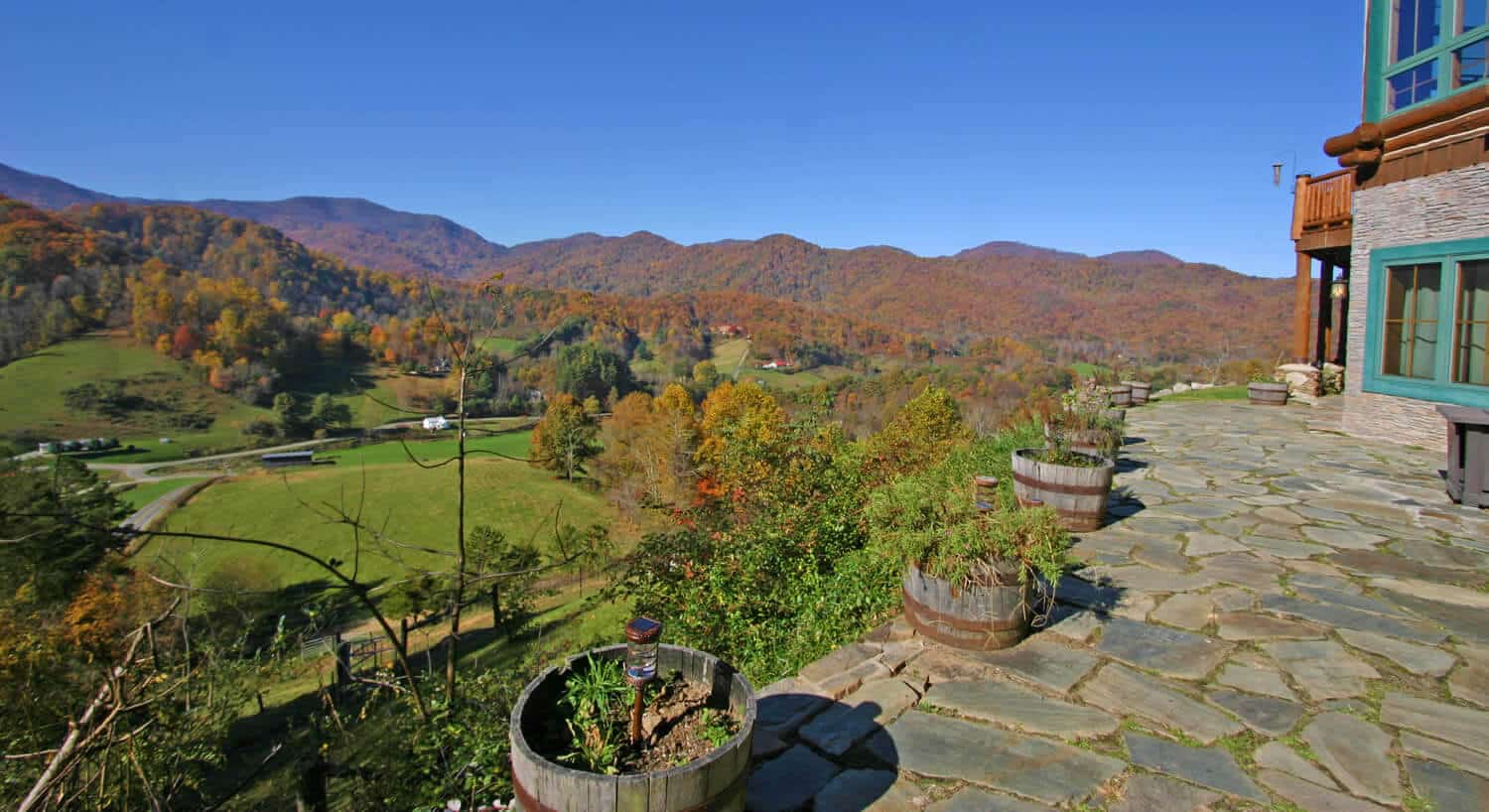 The post Offbeat Things To Do in Asheville NC first appeared on Wildberry Lodge.