Social Media Changes You Need to Make in a Coronavirus World
The Pandemic has turned our world upside down.  It's already hard to remember how we conducted our lives and businesses just a few short weeks ago.  We're all asking many questions.  How can we stay connected in our new normal while living with the corona virus/
Social media may be the best way for us to stay connected.  However we can't continue without making changes to our social media strategy.  Have you thought about the changes that you need to make to your strategy?
You See How Your Business Has Changed
You understand how your business has changed to adapt to the Corona Virus world we live in.  The first thing you need to do is change your Social Media Bios to reflect the changes you have made.  You have to tell everyone about the changes you have made.  
It's more Important than ever to engage your audience in a conversation about these changes.  Be specific and provide the information that helps your audience to make informed decisions.  
Staying connected and using social media may still be the best option for all of us to keep our customers informed.  Because of the pandemic, how we conduct business has changed.  Restaurants that enjoyed full dining rooms, have had their dining rooms closed to prevent spreading the virus.  
Since their restaurant customers can no longer come to dine with them, many restaurants have changed their business model.  They are providing meals, but now they have to be either take out or deliver their meals.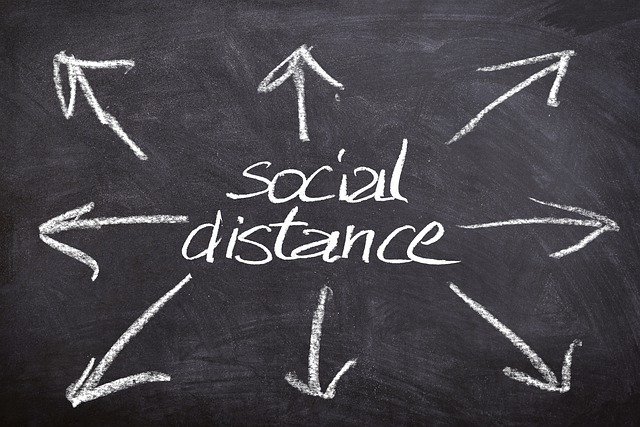 How Social Distancing Makes Social Listening Essential
As we are forced to shift our focus more to social media it brings home a very stark fact.  Online Word of Mouth is the only marketing exposure available to most brands.  Because online habits have changed we may have to broaden our social listening.
With more time on their hands, your customers and prospects may be talking about you in more ways than usual.  They may be discussing you on forums and in chat rooms related to your industry.  It's important to pay attention to all of these different avenues.  How to do that is the million dollar question.
Your Posts Need to Be Purposeful, and Humorous
Life has changed, but we all appreciate and need a good laugh.  One of the most meaningful types of post that your business can make is to share your goals.  Be honest with your customers during this emergency.  
We hear it stated that "we're all in this together."  People actually do feel that their communities are under attack, placing everyone in jeopardy.  Their community has been attacked and they want to help their businesses, friends and neighbors.
It's important to keep your posts light and perhaps even humorous.  We all need and appreciate seeing the success of brands that we patronize.  We've invested part of ourselves in these brands and want to see them succeed.  By sharing your success, it makes your customers feel good if they have been part of making that possible.
Be Creative and Repurpose Your Best Previous Content
Everyone has previously published content that was very successful in engaging your audience.  Ensure that the content is still relevant and appropriate for the times, repackage it and possibly build a series to help your customers with a particularly nagging problem.
This is an easy win, and can be very helpful to people who have not had the opportunity to digest this material.  This is a great tactic, with success built into your effort.  If the content was well received in the past, updating and republishing great content is always a winning strategy.
Focus on Helping, Not on Selling
Your social media content should be engaging and focused on providing the help that your audience needs.  Solving problems should out weigh your interest in selling.  Your social media provides your face and voice to the outside world.  Others see you and form their opinion about you from your social media presence.